Tweet
On Thursday 04 November 2021, the President of the TRC hosted a press conference for media professionals working in the northern region of the country. The purpose of this conference was to present to the press the contents of the archives processed by the Commission on the killings of the year 1972. The conference took place in the province of Ngozi.
Willy NTAKARUTIMANA
Ambassador Pierre Claver Ndayicariye immediately presented the results of the surveys and investigations carried out since the beginning of 2020 in ten provinces of the country: Gitega, Karusi, Bururi, Rumonge, Makamba, Muyinga, Kirundo, Bujumbura-Mayorship, Muramvya and Mwaro. According to this authority, during this period, the Commission was able to count more than 20,000 murdered people, victims of massive human rights violations committed in 1972. At the same time, TRC interviewed 986 people, including people active in the carnage.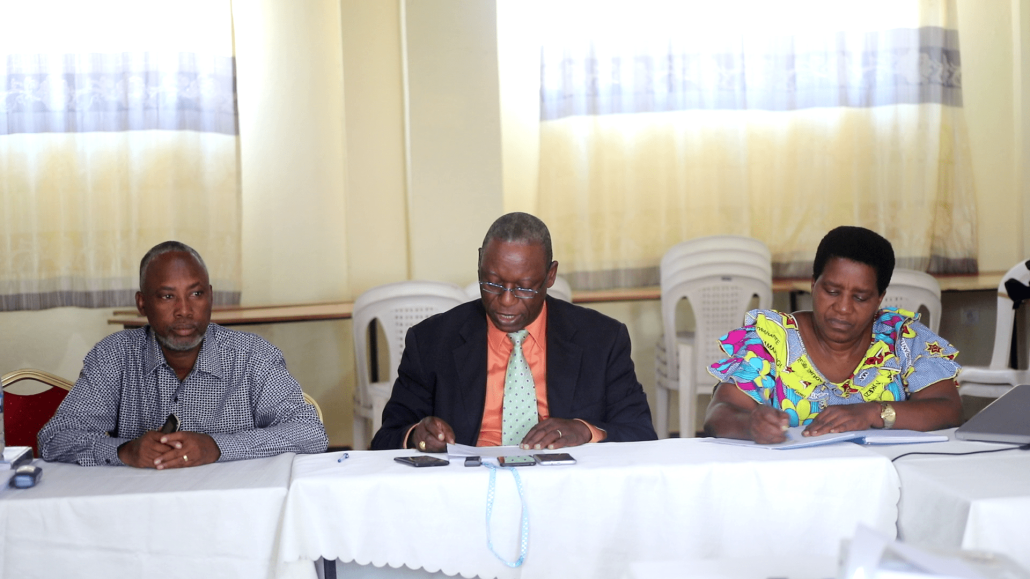 For him, the discovery of the horrors committed in 1972 proved that the institutions of the time, in particular the President of the Republic, the army, the administration, the security services, the Uprona party and its integrated movements were directly involved in the arrests and murders of innocent citizens. And the target part of the population was largely the Bahutu with a well-off standard of living as well as intellectuals. The victims were accused of being traitors, of having held meetings aimed at exterminating the Batutsi with a machete or of having received money from foreigners, explained the number 1 of the TRC.
In addition to these 3 aspects, in order to deepen the investigations into the massive human rights violations that were committed in 1972, the TRC also searched the archives which, according to the President of the TRC, speak intensely.
Among these famous documents, the Commission found lists of people killed in May 1972, vehicles and houses seized, names of people sentenced to death by the War Council meeting in May 1972 mainly in Bujumbura and Muyinga. Other archival documents show that the crimes of 1972 were planned.
When will the 1972 killings be qualified?
Among the questions that preoccupied the media mainly included the period foreseen for the qualification of the events of the 1972 atrocities.
A recent mass grave smells and is in a totally different state of decomposition than an old mass grave dating from 1972, has Ndayicariye informed.Only people with political aims do not want to understand the veracity and differentiation of mass graves and the dates of the crises that result from them, he insisted.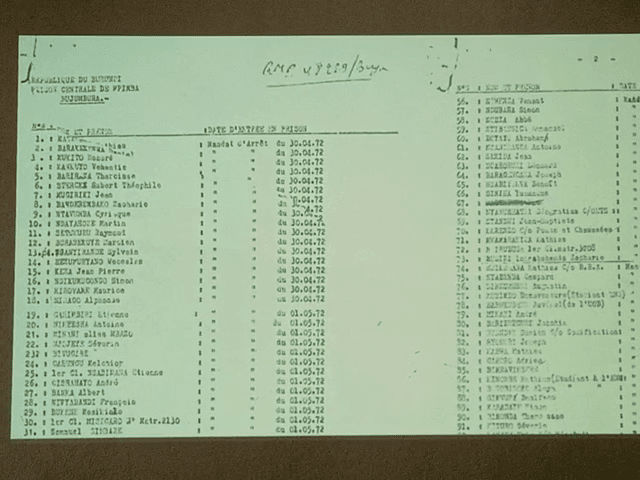 However, he recalled that the work of the Commission is a long process. The mission of the TRC is first of all the truth: to find the victims, the perpetrators and the survivors of the crises before proceeding to the qualification and the repair of the goods. And to recall nevertheless that other measures will be taken by the higher hierarchies on the basis of the reports that the TRC will have presented.
Tweet